DSI Water Portioning System in Video
JBT Food Tech's DSI800 series has accumulated 30 years of experience with DSI portioners that have been loved all over the
world. With high expandability that allows you to select the number of cutter nozzles from 2 to 8, it can be used in a processing scene that is constantly changing in a limited space.
The "water jet portioning system" can be used for a wide range of purposes such as chicken, beef steak, and pork ribs.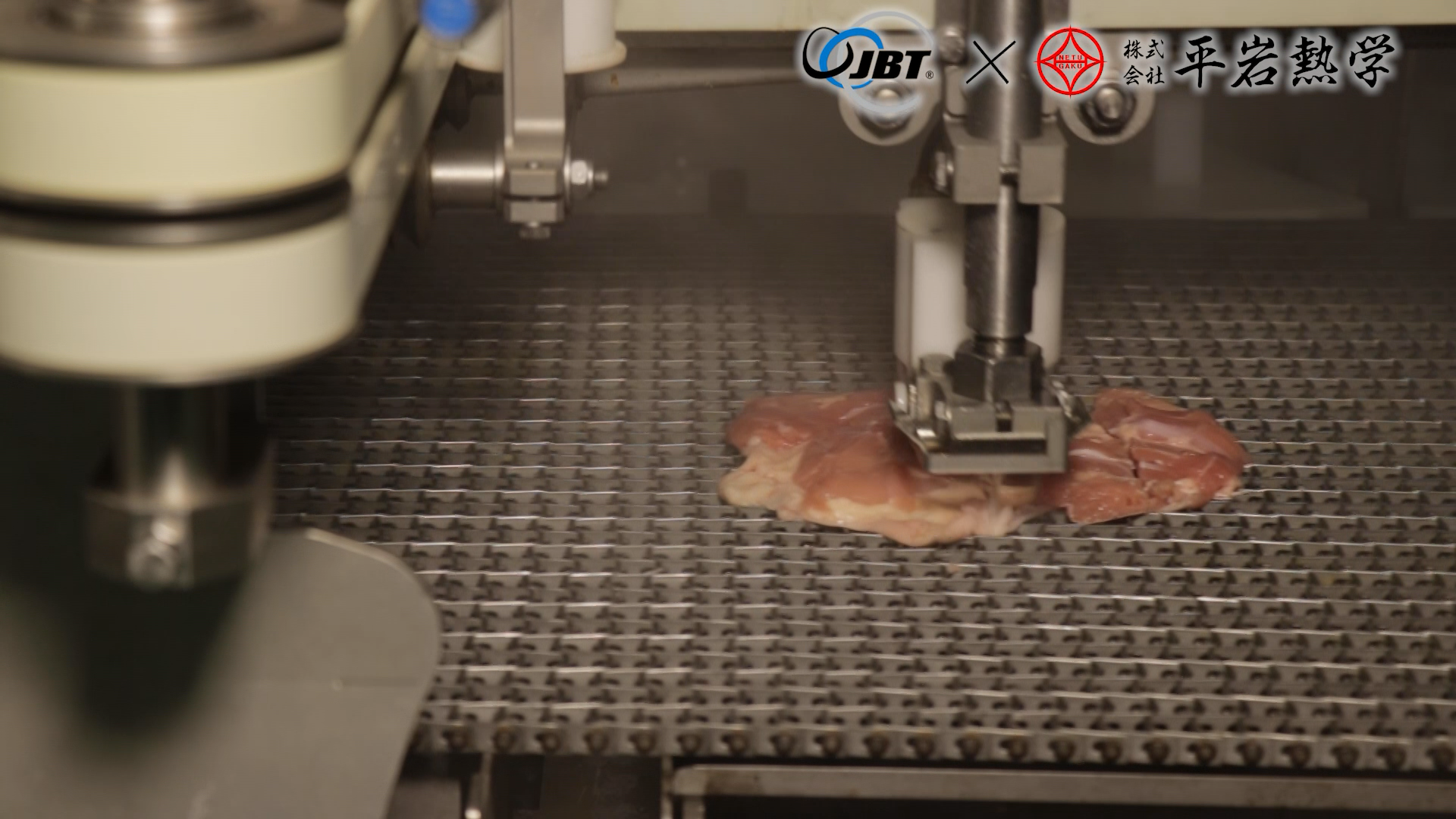 Load the program and trim the chicken fat exactly on the bone removal part.
By automating keel finding, we can save labor and yield improvement.
Process chicken potions and nuggets with an angled nozzle.
And it is possible to potion with high yield even with thigh meat and frozen meat with skin。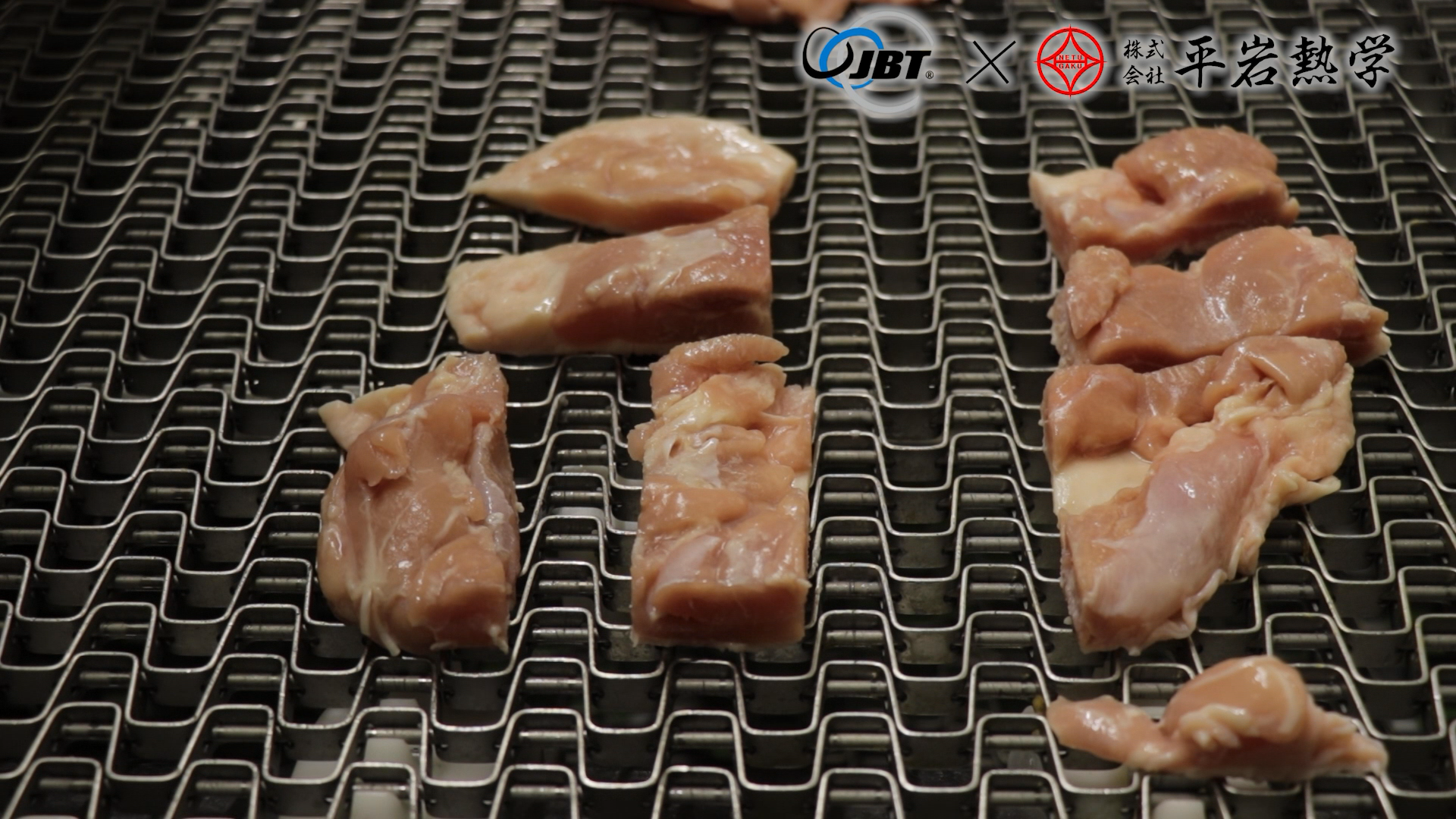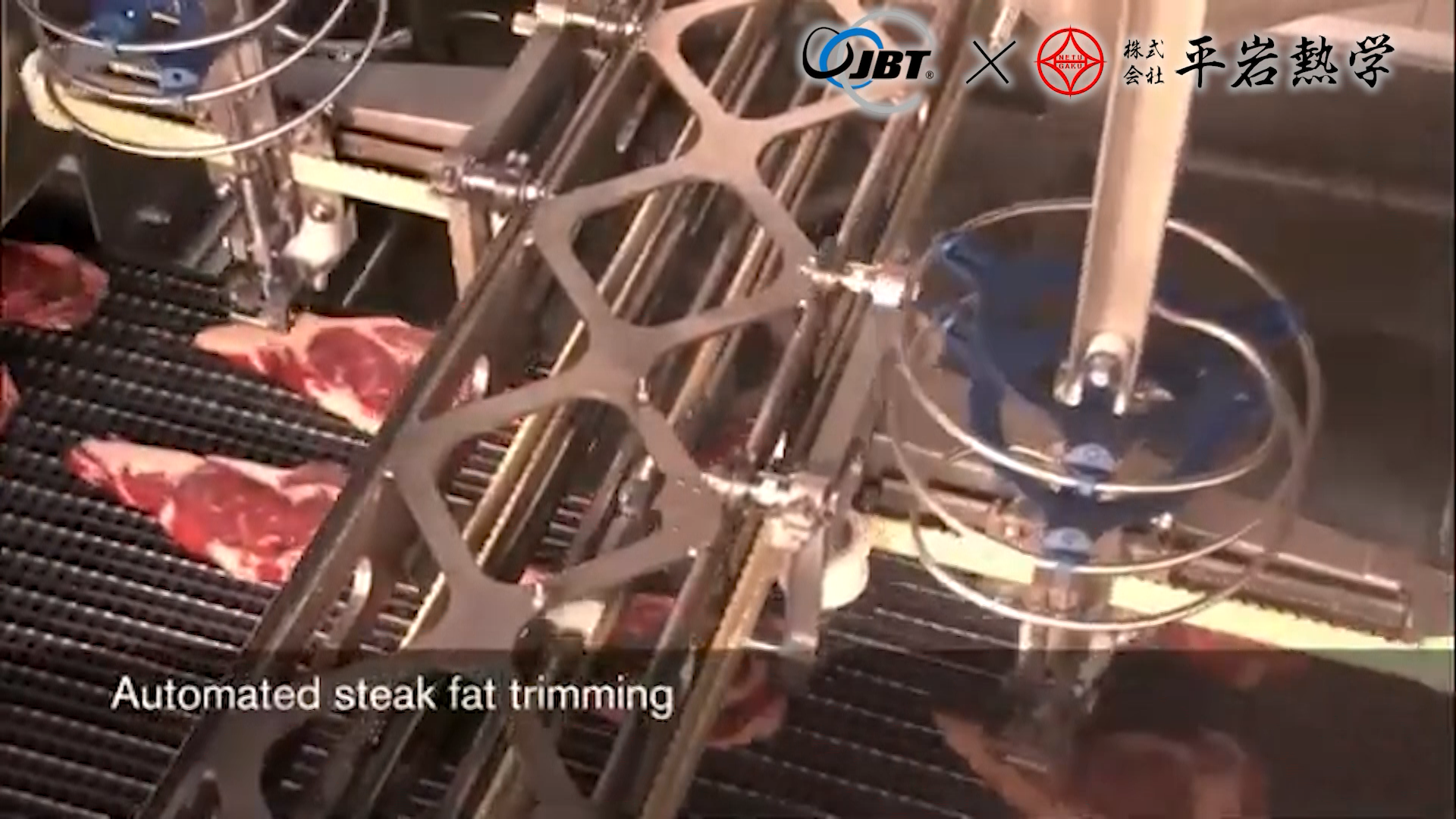 Next is steak meat. Loads a program, and automated stake fat trims.
It achieves excellent accuracy as well as labor saving and yield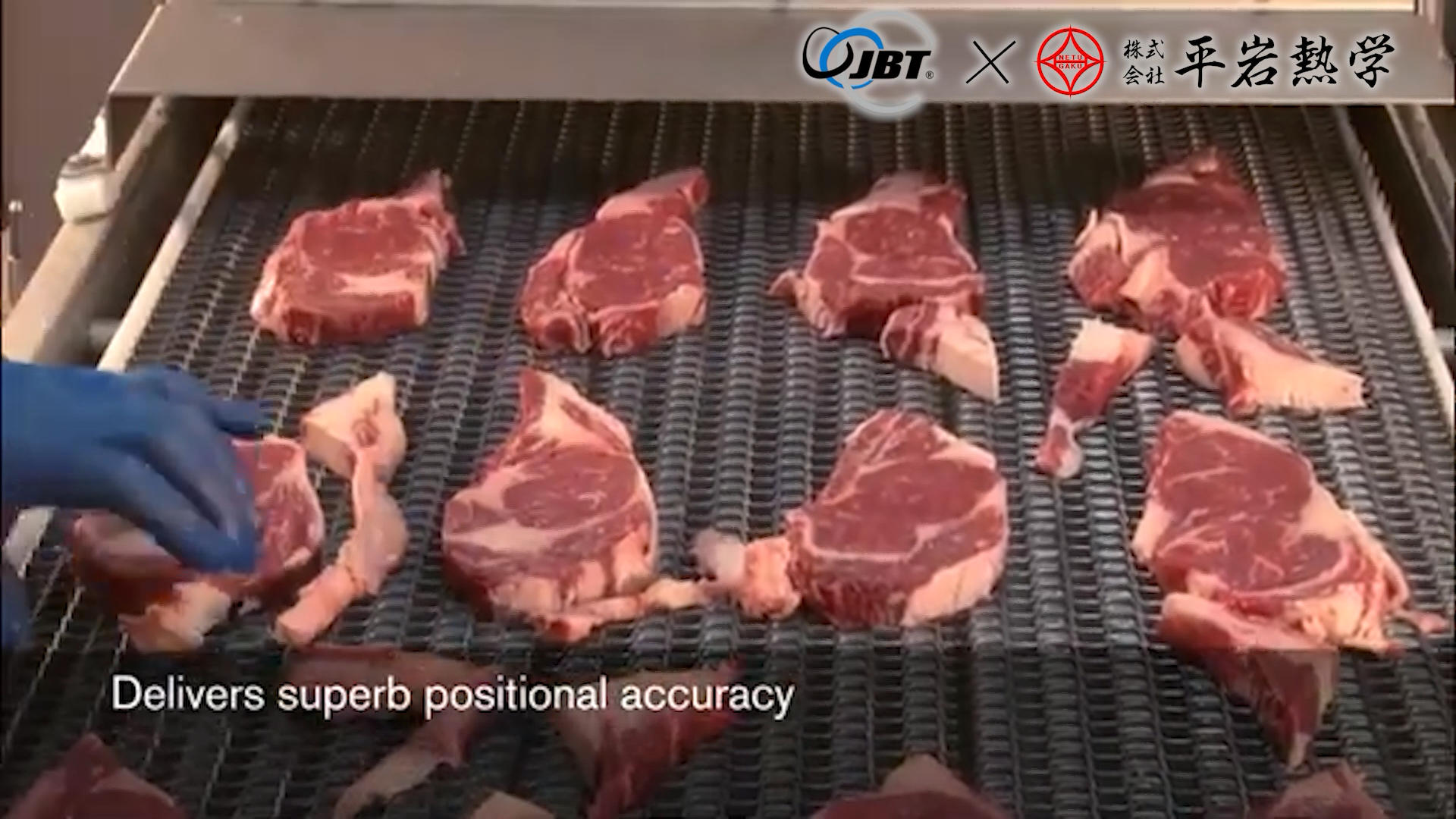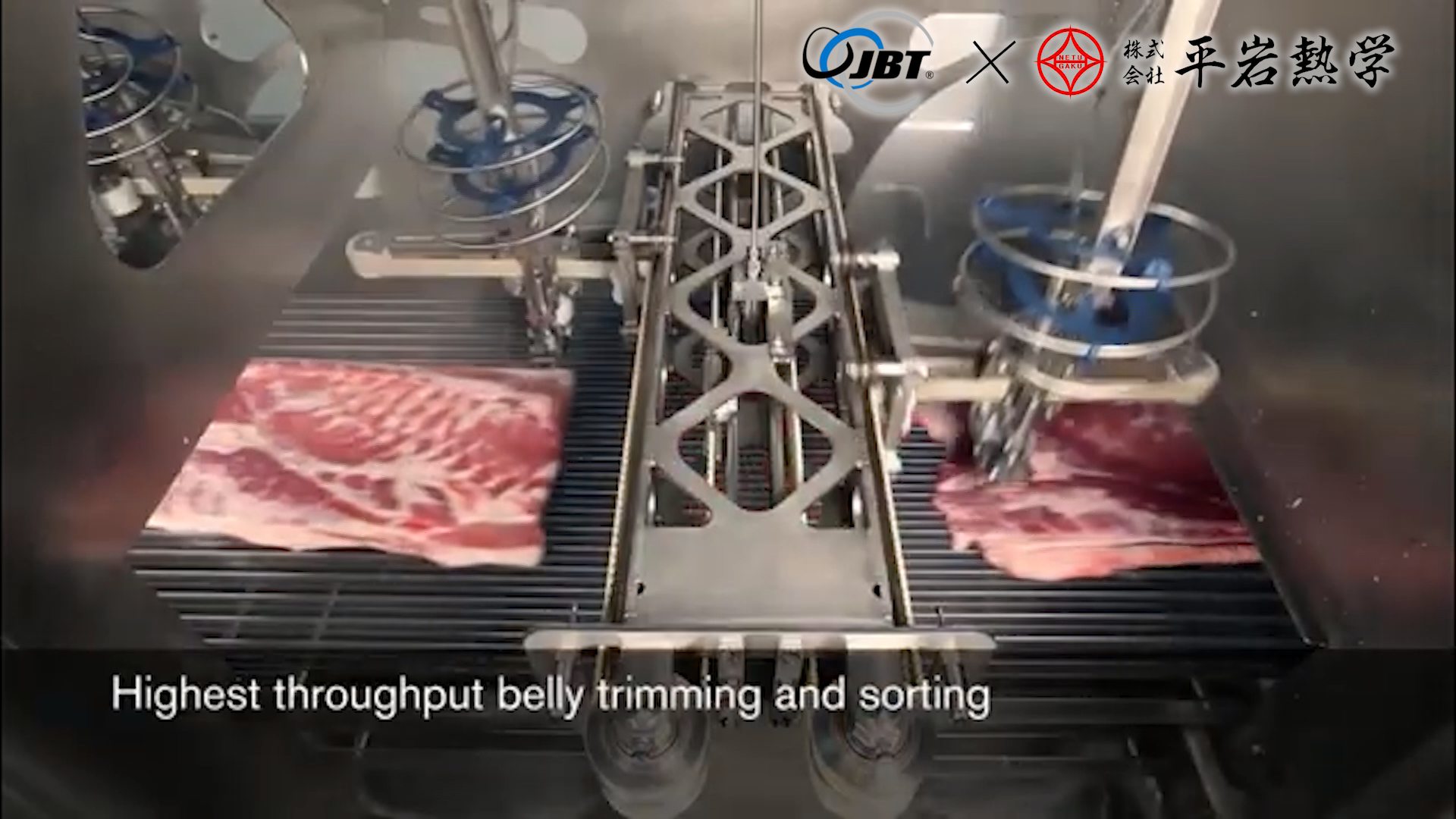 Next is pork ribs. Load the program, and automated fat and lean meat trimming.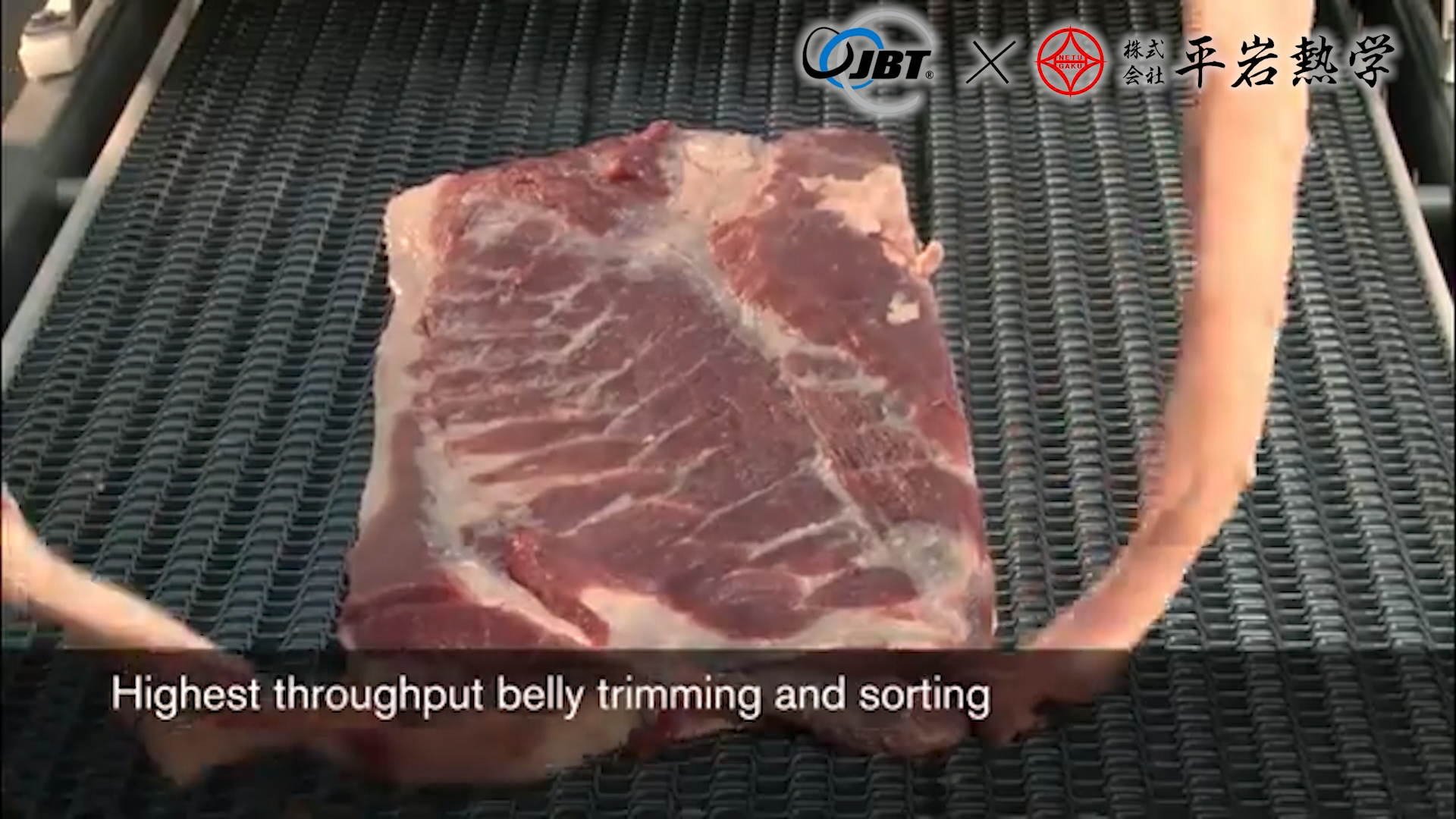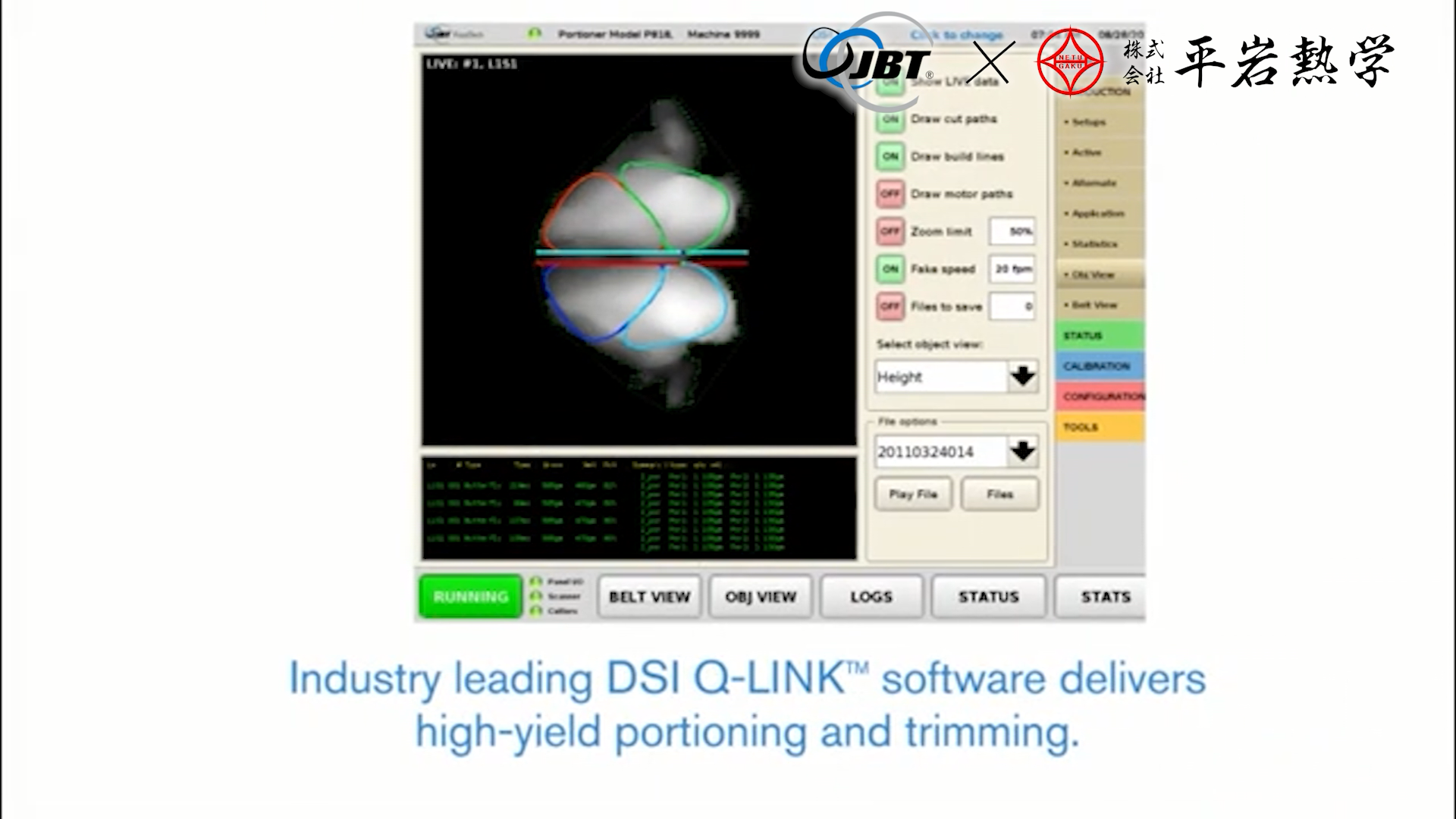 Industry leading "DSI Q-LINK" softweare delivers high-yield portining and trimming. Automated keel detection and a patented harvesting system improve yields and quality while reducing workforce.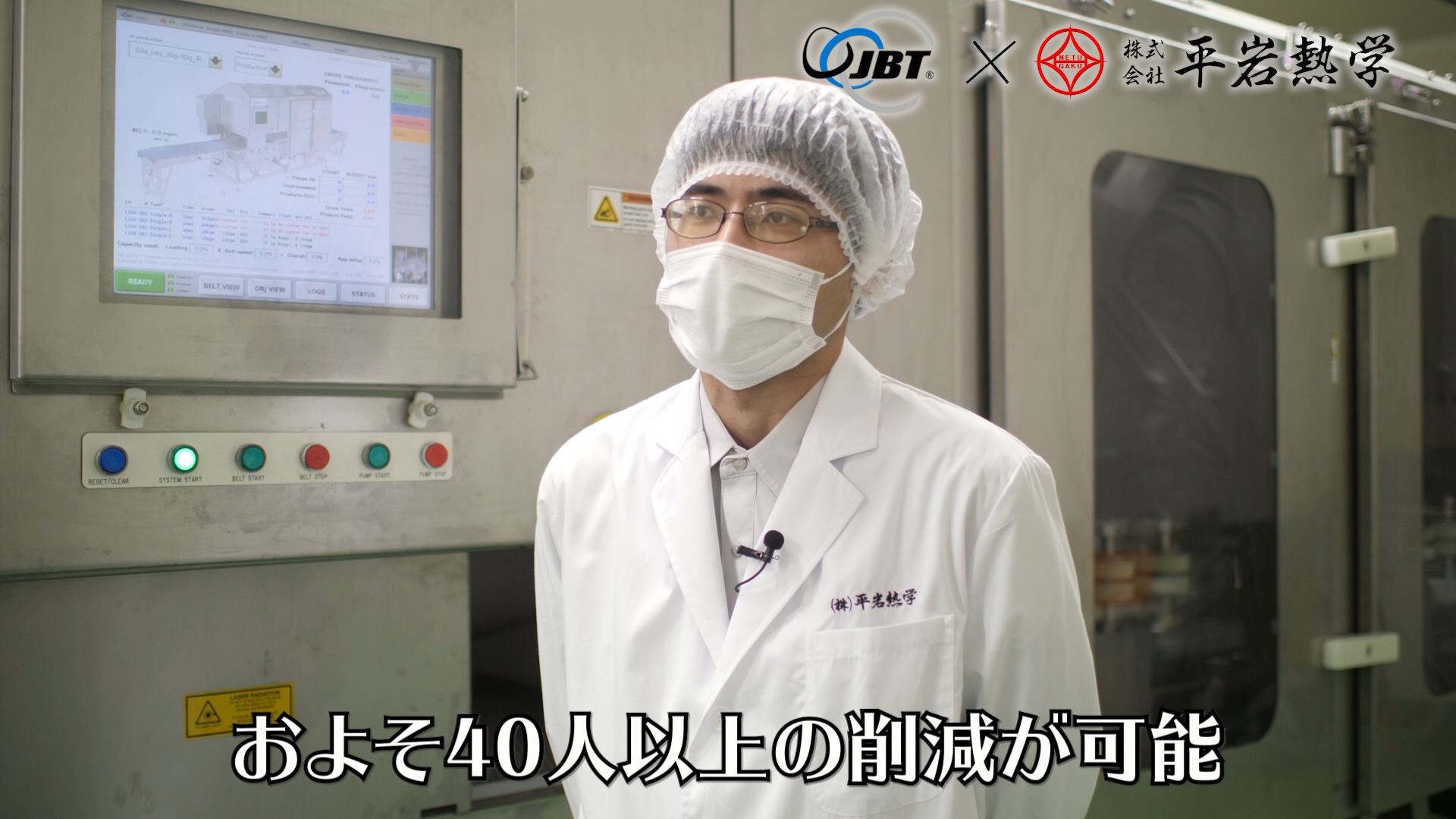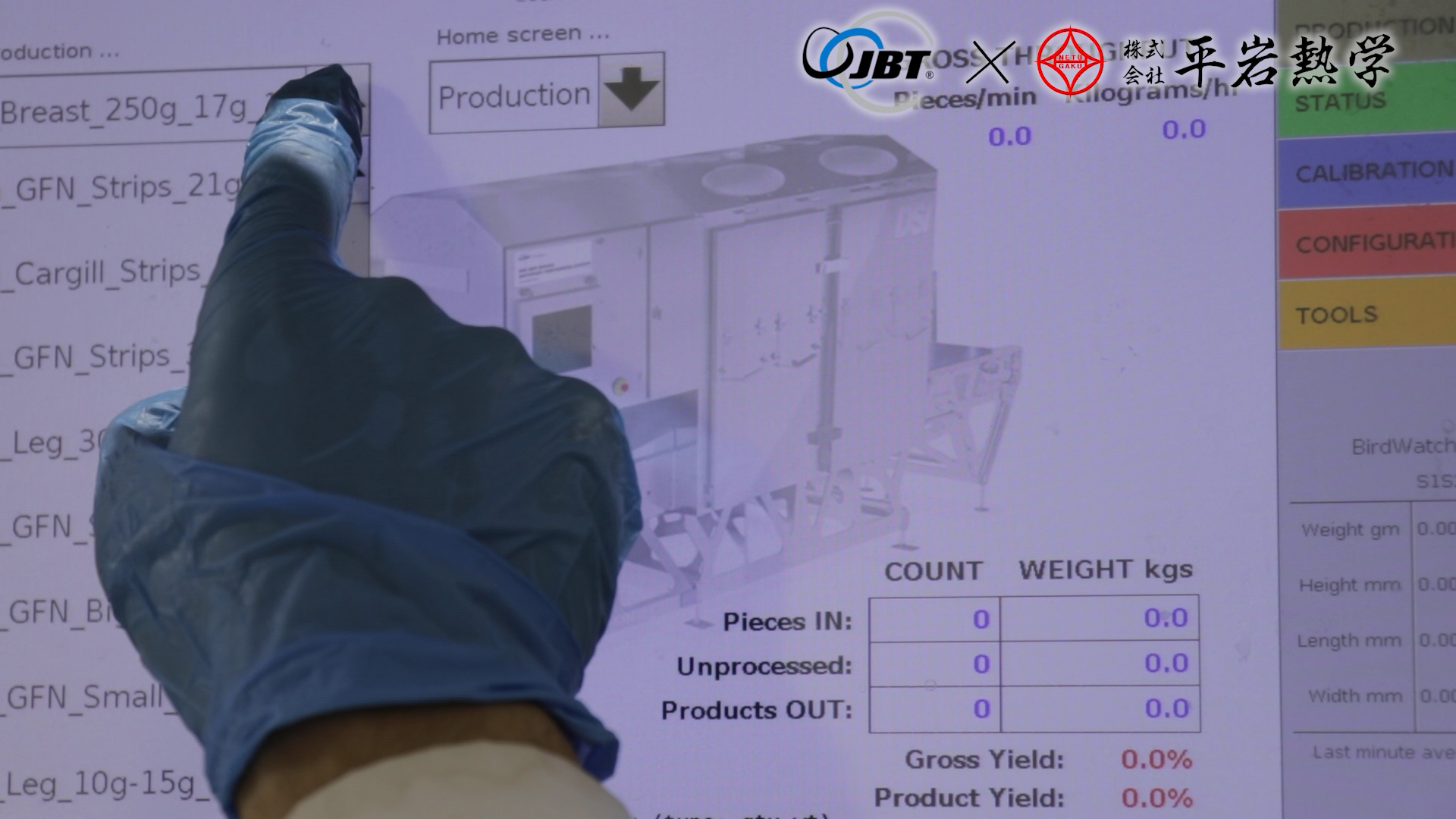 All applications can be operated with the push of a button.
Also supports lean meat, pork and fish. The set program can be transferred to mobile devices in the factory in real time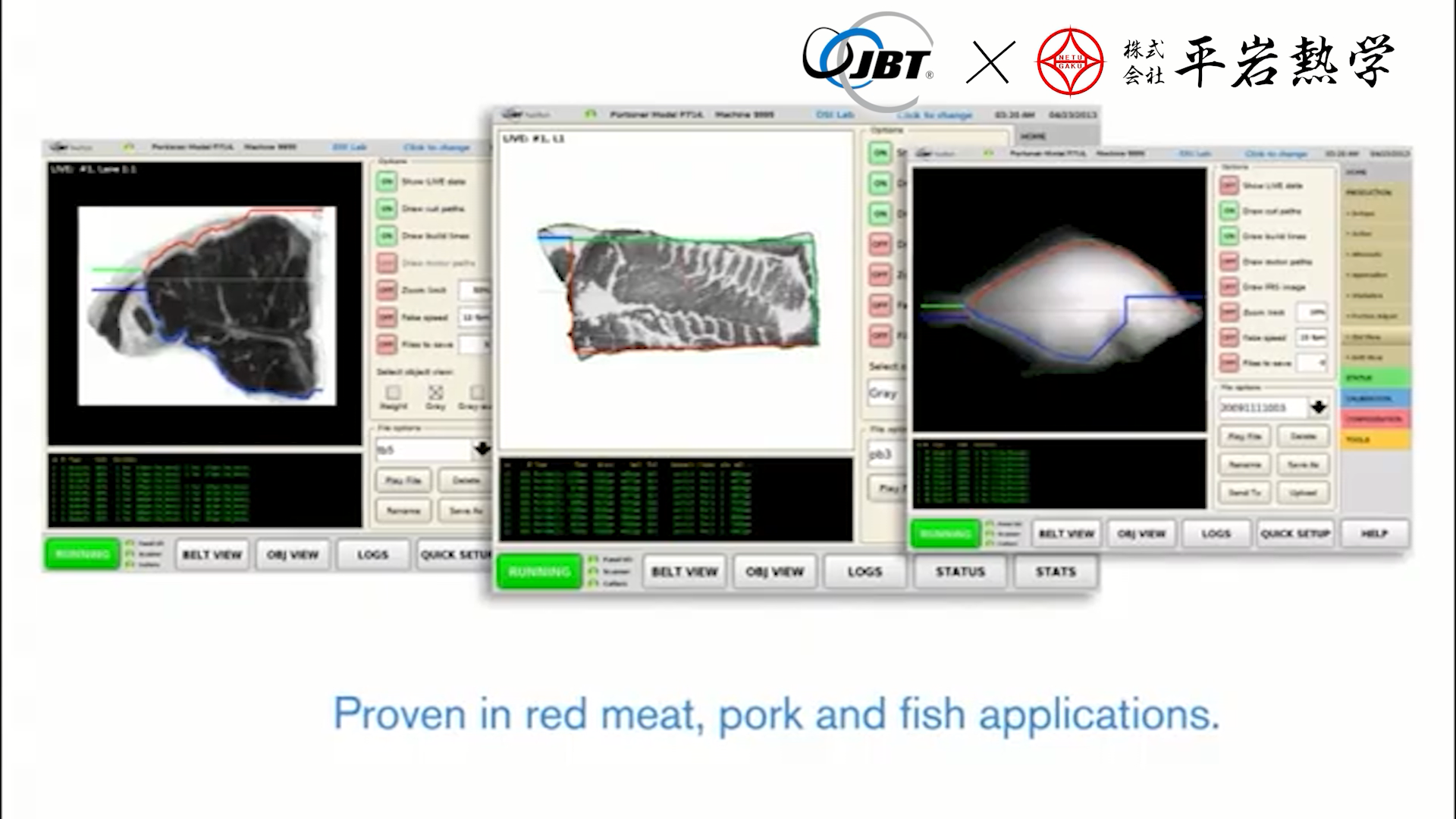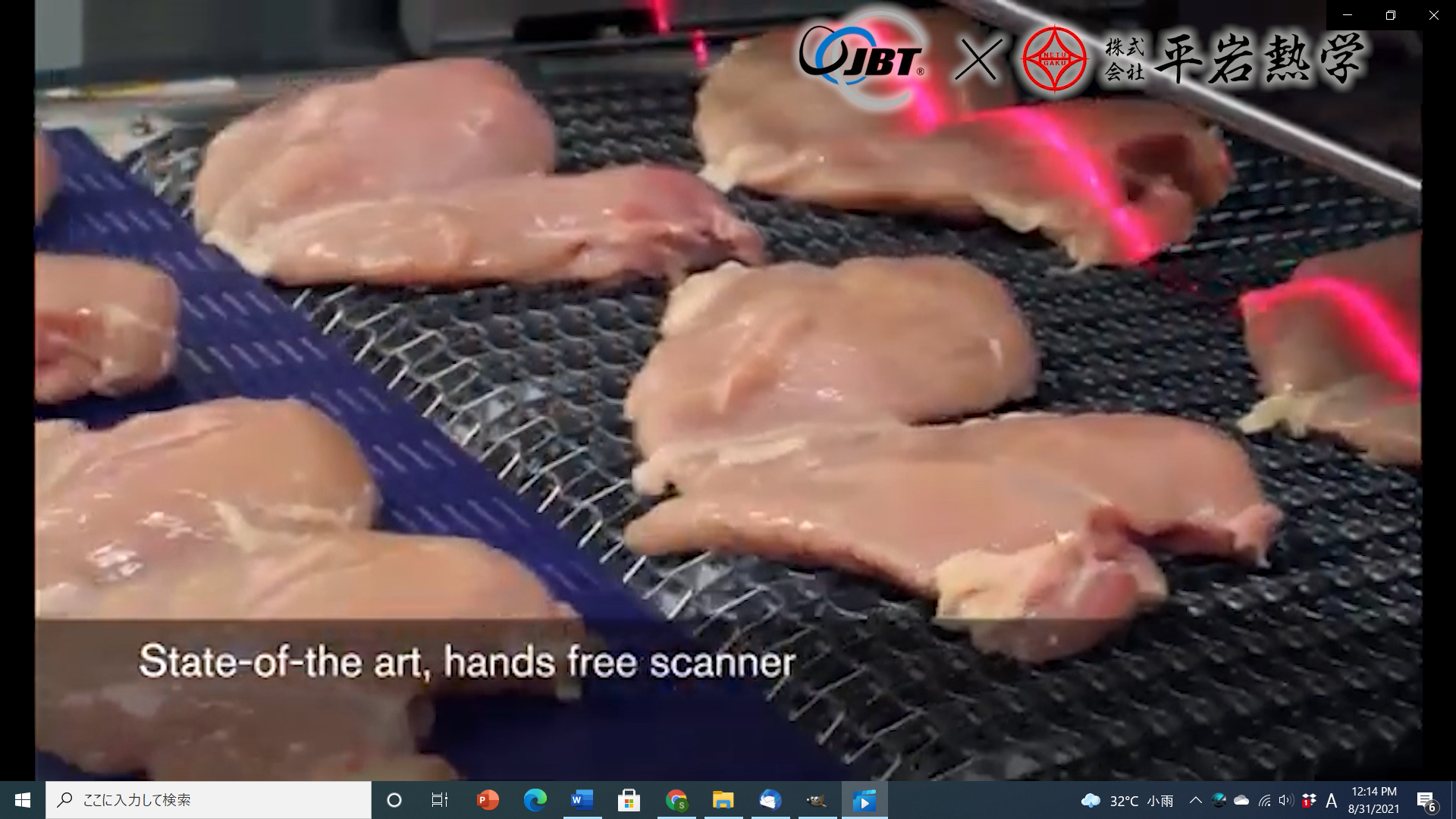 Advanced technology scanning. This is a hands-free scanner.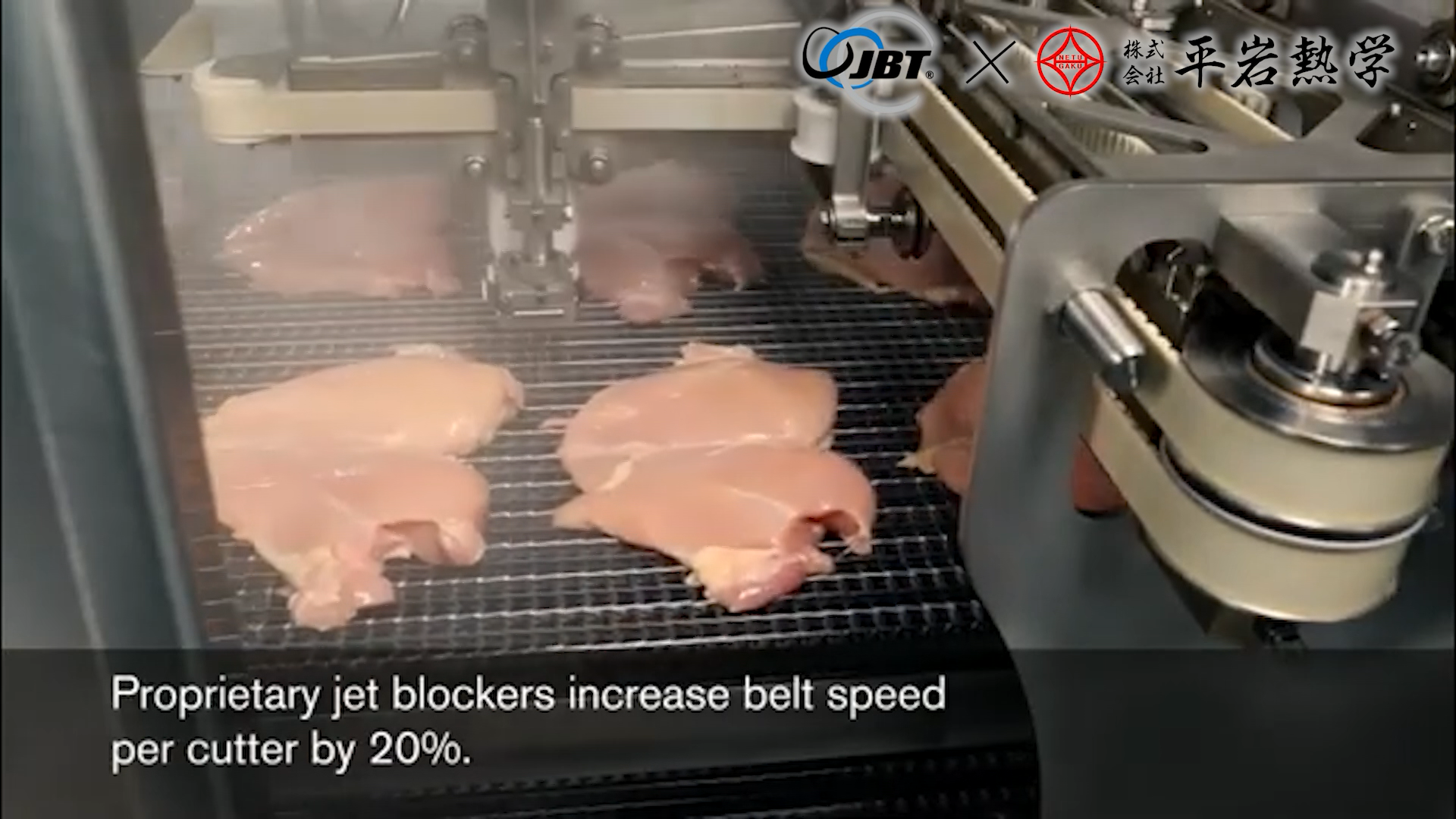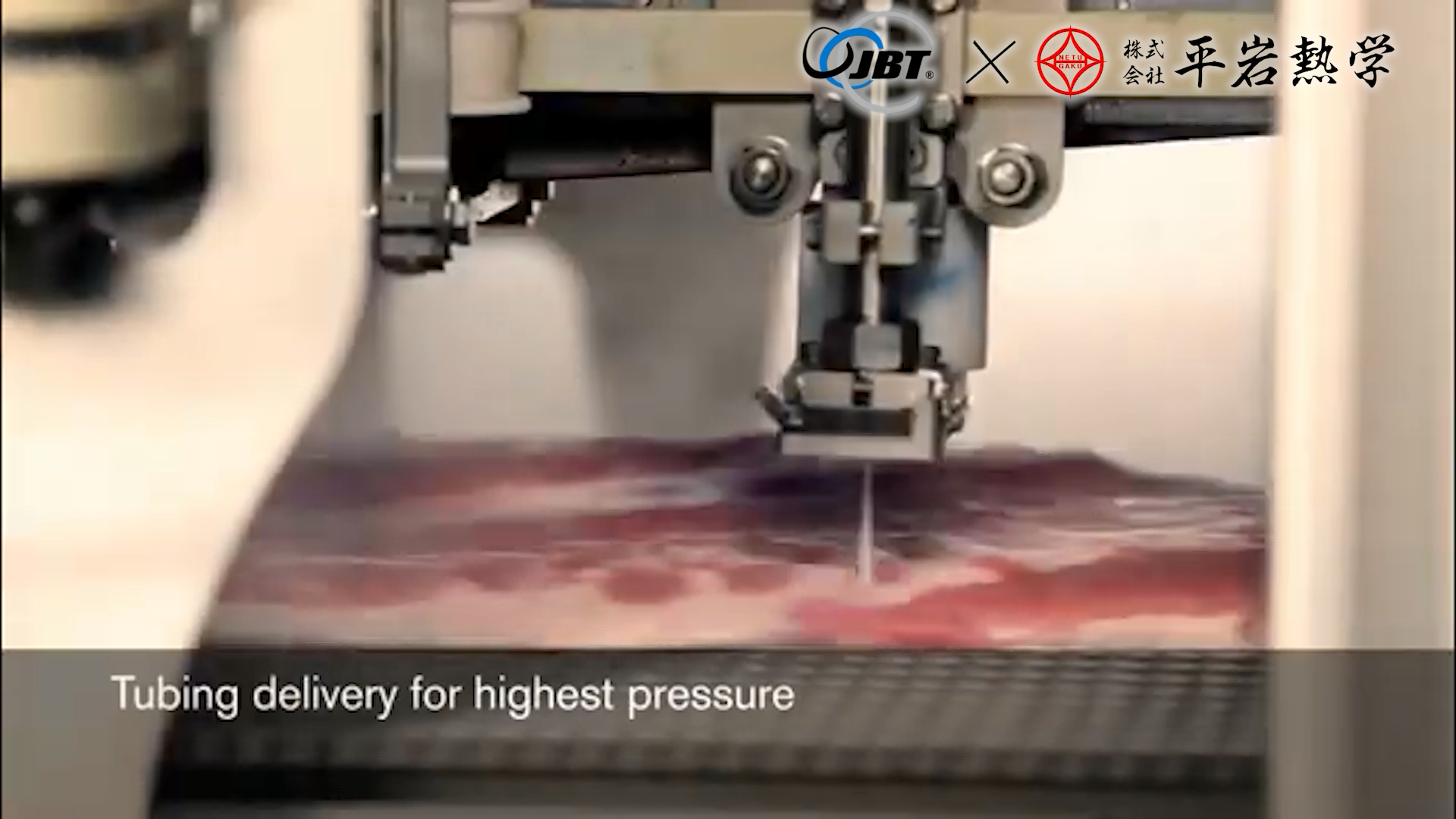 Advanced water jet. Its pressure can be adjusted from 2070 to 6000 atm.
Equipped with maximum pressure tube delivery and low pressure hose.