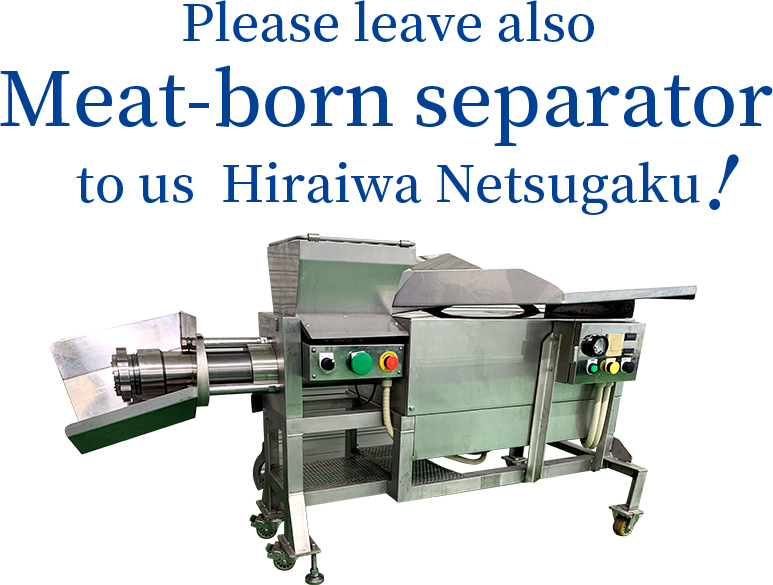 Hiraiwa Netsugaku started a partnership with TATS Corporation in 2021, and began sales of TATS Corporation's bone and meat separators, equipment maintenance, and quality inspection of minced meat. With a high-quality meat-born separator, we will provide further added value by improving the quality of minced chicken and the creation of new value by unused resources in the fishery industry.
At Hiraiwa Netsugaku, we will do perfect follow-up by specialized engineers.
President
Chikara Takenoshita


It is a physical technique that separates the hardness (bone) and softness (meat) of raw materials by
pressure and specific gravity.
A rotating auger pushes up the meat with pressure and specific gravity, cuts the meat with the corners
of the holes in the screen and the principle of scissors, and pushes it out.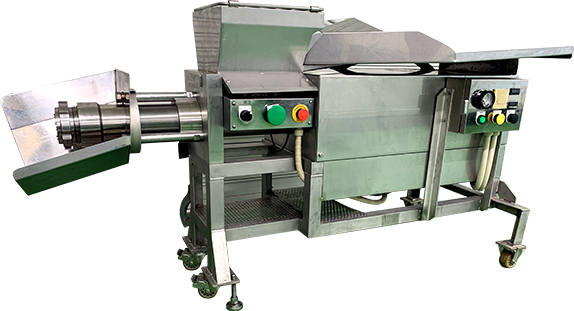 TR Chiby is a completely the newest meat-borne separator that we have never seen until now.
It is a separator for broilers for small factories, and separators for chickens and fish.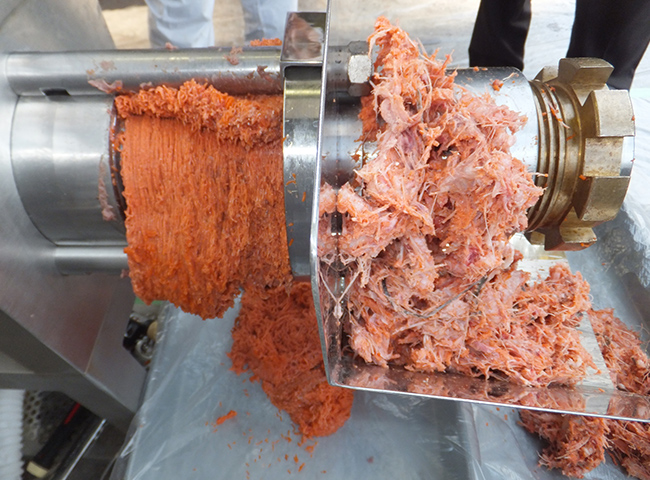 It enables the production of high-quality minced meat and the flexible adjustment of raw materials, yields, and all conditions at the production site.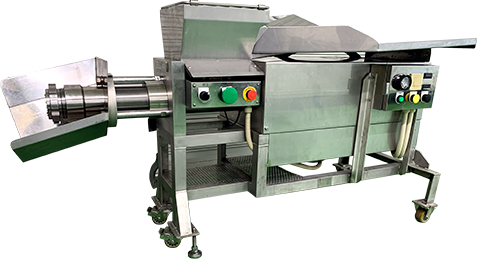 We could succeed the use of bone meat separators for fish industry which are commonly used in the chicken industry all over the world.We tried and studied through many years.
It enables the creation of new value (new products) using unused fish and unused resources as raw materials.
In fact, in the fishery industry, the meat-borne separator "TR Chiby" is used, such as "making salmon from the middle bones" and "producing mackerel surimi and nuggets from mackerel fillets".

Raw materials are manually input, enabling flexible control of yield and quality.


Raw materials are taken out of the container to the workbench and pushed in by hand, so the required amount can be accurately added.

The main body is small and short, and raw materials are put in from behind.
TR Chiby need only 1 to 2 people for the work.
The two-stage safety function for much more safety.
Easy to move with casters.
Various customizations are possible based on raw material conditions and final product conditions.
Two types of motors, 10HP and 15HP, are available. It can be selected by production capacity.
You can choose from two types of options, inverter specifications and in-line pump specifications.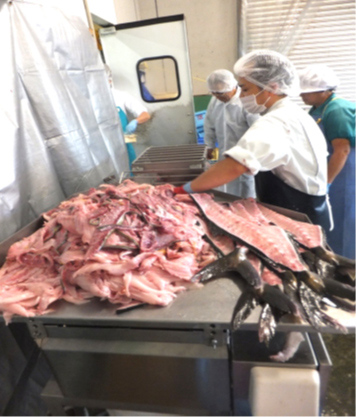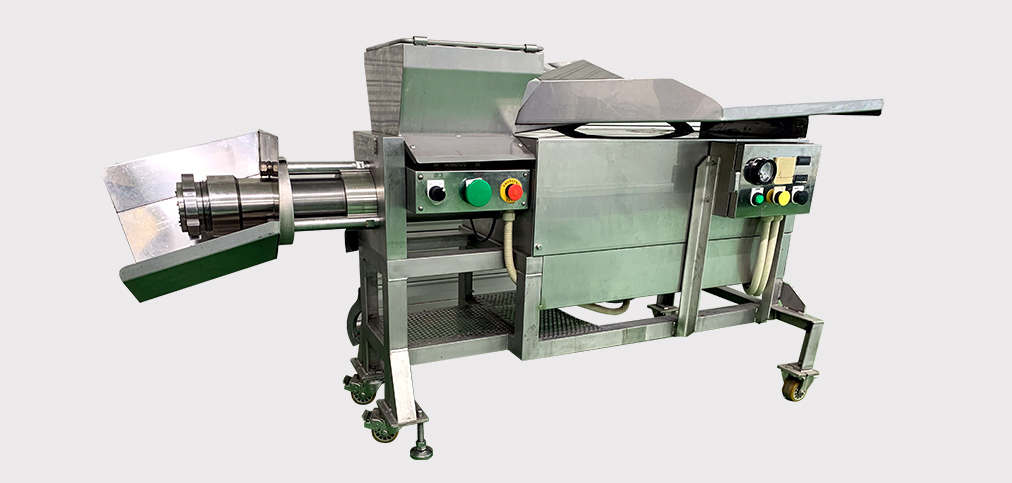 We recommend it for these factories!
A factory that wants to differentiate itself with high-quality minced meat
Factory with only a small amount of raw materials
Factory that wants to reduce manufacturing cost
A factory that produces minced chicken only for a short time
And Hiraiwa Netsugaku proposes the most suitable meat-borne separator for each model from
large to small up to raw material and production capacity.
We also provide polishing, screen polishing, maintenance, and minced quality inspection for each
manufacturer's model.